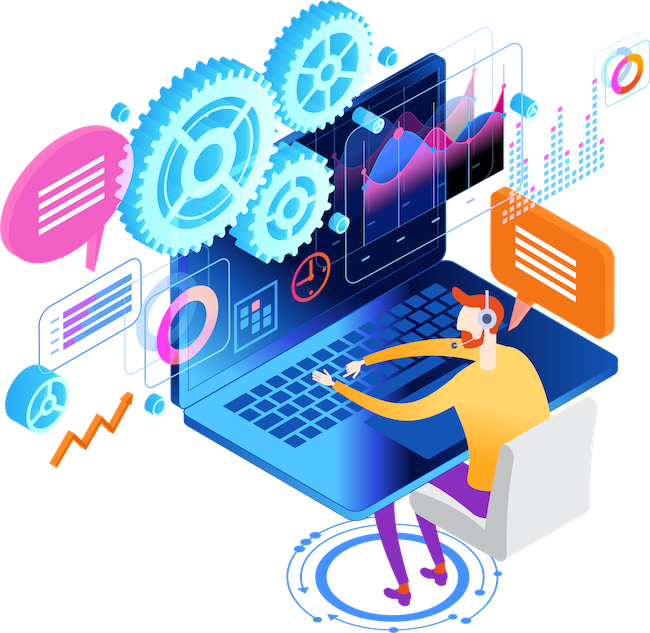 Onsite IT Support
---
Technology plays an increasingly important role in our lives and businesses alike. Without it, communication and collaboration would be impossible. That's why onsite IT support is essential for any business in Houston.
Onsite IT support offers businesses a wide array of services, including:
• Network installation and maintenance
• Hardware setup and repair
• Security solutions
It ensures that businesses remain up-to-date with the latest technology trends, while also providing reliable solutions when problems arise.
Houston's Leading Onsite IT Support Provider
Houston's Onsite IT Support is the leading onsite IT support provider in Houston. We provide onsite IT support for businesses of all sizes, from small businesses to large enterprises. We have a team of certified and experienced IT professionals who can provide you with the best onsite IT support in Houston. We offer a wide range of onsite IT support services, including network installation and troubleshooting, server administration, data backup and recovery, and much more. We are committed to providing our clients with the best possible onsite IT support experience.
Onsite IT Support Services
The onsite IT support services provided by Houston's Onsite IT Support are second to none. We provide a wide range of onsite IT support services
• Computer and network troubleshooting
• Hardware and software installation
• Data backup and recovery
• 24/7 Monitoring
• Help desk services
• Internet Access Solutions
• Virus and malware removal
• Printer and Scanner support
• User training and support
Our team of certified onsite IT support technicians is available 24/7/365 to help you with any and all of your onsite IT support needs. Contact us today to learn more about our onsite IT support services or to schedule a free consultation.
If you're searching for onsite IT support in Houston, you'll want to choose a company with a proven track record of providing excellent service. At IT Experts, we have over 10 years of experience helping businesses like yours with all their IT needs. We're familiar with the challenges that businesses in Houston face when it comes to IT, and we know how to solve them quickly and efficiently.
Here are just a few reasons why you should choose us for your onsite IT support needs:
1. We're experts in business IT solutions.
2. We're local to Houston and know the lay of the land.
3. We offer competitive pricing for our services.
4. We have a long history of happy clients who recommend us to others.
5. We're available 24/7 to help you with any IT issues that may arise.